About Otto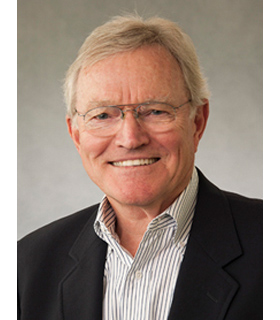 Otto is the eighth son of German immigrant parents who came to America in the 1920s. He was born in 1939. He spent his younger years on the family's Indiana farm and attending school in a rural environment, similar to that depicted in the movie "The Hoosiers." It was a busy time, with church, school, and sports squeezed in around the daily farm work.
Those younger years, spent working with animals and tending crops, sparked a curiosity that has driven Otto's thinking throughout his life. The way he describes his curiosity is to say, "The first word out of my mouth after I was born was 'why?' and I've not stopped asking that question." His latest project, the book titled "Is There a Creator? Why it matters what you believe." is the byproduct of that curiosity.
After finishing high school, Otto left home and eventually earned a degree in Civil Engineering at Purdue University. At this point in time he relocated to Vermont. He spent the next eight years working in applied research and construction. At the age of 33, he took the plunge into building a construction business of his own from scratch. Over the next 30 plus years, the construction company grew to an annual sales volume of more than 100 million dollars, and a payroll of more than 250 people. Along the way, Otto was involved in the ownership, development, and operation of office buildings, a hotel and conference center, a restaurant, and a residential facility for the elderly.
Otto has also been active in the public policy areas of healthcare reform, public education and workforce training. You can access his analysis of the health care written in 2005, and posted in the EZINE section of this web site. Twice, he tested the political waters by making unsuccessful runs for the Vermont State Senate.
Otto and his wife Mary have recently celebrated their 51st wedding anniversary. They reside in the Town of Essex, Vermont, near their children and grandchildren. In addition to promoting the ideas and concepts in his latest book, Otto says that he also spends time on improving his golf game.